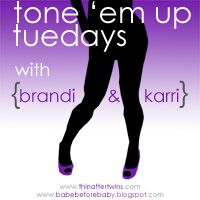 Man, I suck at blogging these days! I have a lot to blog about, but just don't seem to get to it. Last week, I said I was going to a Les Mills Body Combat class at my Y. I loved it! I felt all kinds of badass after that class, and the timing was perfect for my schedule, so I think I'm going to make it a regular thing.
The Body Combat routine was a little confusing, but much easier to follow than the step class I've tried a few times. There was a lot of kicking and punching. I was really surprised at how much of an ab workout it was! My legs were pretty sore after too. My whole body had a good site. An "I worked hard" sore without being an "I can't move" sore. I'm gearing up for the class again this morning!
In addition to the class, I've been running, but not nearly as much as I should be. I ran 3 races the past 3 weekends, so I'm already up to 4 races in the books for 2013! I'm so happy with how that resolution is shaping up! I've also already signed up for my second half in May, so it's time to get serious about training! Last weekend's race was a 5-miler, and that's been my longest run in awhile. Time to step it up!
Join us in the link-up! We want to hear your fitness stories. Be sure to link the actual post, not your whole blog, so we can all get inspired. Follow Babe Before Baby and Thin After Twins to participate!